About The Registry
DriftWatch™ was designed by staff from the Purdue University Agricultural and Biological Engineering and Agricultural Communications departments with input and support from Purdue University Cooperative Extension Specialists. It is now operated by FieldWatch, Inc, a non-profit company created by Purdue in collaboration with interested agricultural stakeholder groups. For more information, visit www.fieldwatch.com.

This DriftWatch registry tool is meant to help pesticide applicators and specialty crop growers in Nebraska communicate more effectively to promote awareness and stewardship activities to help prevent and manage drift effects. DriftWatch is not intended to be a registry for homeowners or sites less than half an acre.

This site features an easy-to-use Google Maps™ interface that clearly shows applicators the locations of registered areas so they can utilize the information in their ongoing stewardship activities before they spray. It's important to remember that the lines on the maps are not property lines; they merely indicate approximate positions of sensitive lands submitted to us.

On the right side of the map, sensitive crop areas registered in the national database include beehives, certified organic crops, fruits, grapes, nursery crops, pumpkins, melons, tomatoes, and vegetables. On the left side of the map, other optional data layers include state specific items such as county/township/section lines and wind turbines.
Funding for the Nebraska project was provided by the following:
Nebraska Grape and Winery Board
Our Awards: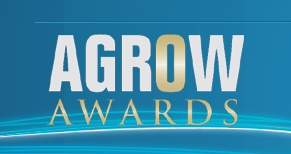 Best Stewardship Programme
Agrow's Best Stewardship Programme Award is designed to recognize an outstanding scheme for managing agrochemical or agbiotech products in the marketplace in a sustainable way.
Stewardship can be described as a life-cycle approach to product management and can encompass a wide range of initiatives.